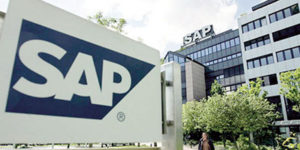 Today, Business owners have a great need for information that is fast, accurate and relevant than in the past. The SAP Financials can help. It offers financial, accounting and reporting solutions to support decisions making. SAP Financial Accounting (SAP-FI) is the backbone that allows business owners to collect records and process the various financial transactions information on time. With SAP, it is possible to extract important data that can be used for external reporting.
SAP financial is able to give a complete financial solution that guarantees a compliant and predictable business performance. It gives support for fixed assets, inventory, accounts payable, accounts receivable and cash accounting. The sub-ledgers are integrated with SAP ledger, making the data to be always reconciled, and reports are entirely accurate. The reconciled and balanced financial statements are generated in any dimension of the business, that is, geographical location, ProfitCentre, and unit.
With SAP ERP Financials you can:
• Ensures that there is a better decision making due to increased insight.
• Improve corporate governance and financial compliance.
• Optimize the business cash flow.
• Improve efficiency, the responsiveness of your business and productivity.
SAP financial module components
The sub-component of the SAP Financial accounting application include:
• Accounts payable: All the activities of the vendor, such as transactions control, can be managed using this module. The FI-AP module can be linked with SAP MM module, travel management and asset accounting (AA). If you look at this web-site, it shows that a person can use this accounting module to create payments program that can be used to process payments to vendors at any time.
• Bank Accountability: Bank transaction and cash management can be done using a module called SAP Bank accounting. The module is incorporated into other programs such as the accounts receivable, accounts payable and travel management.
• Asset Accounting: All the activities of organizational assets like insurance, depreciation can be managed by sub-model SAP Asset Accounting (FI-AA). The FI-AA module is sometimes integrated with different modules of a SAP-like Accounts Receivable, General Ledger among others. Therefore, the assets accounting is able to efficiently manage financial activities procurement of assets to sales.
• Travel management: The module used to manage trips of the company is The SAP Travel Management (FI-TM) submodules. It is in most cases integrated with SAP HCM, accounts payable and SAP controlling. It makes it possible for the business owner to manage travel request, travel expenses, and travel planning.
• General Ledger (FI-GL): Using this module, the business owner can extract the profit and loss accounting and balance sheet which are based on the general ledger accounting. The data entered in a SAP system is immediately posted to the SAP CO and GL system.
The objective of SAP FI software is to enable a company to be able to be more flexible and responsive in responding to the needs of external and internal clients. Unlike in the past, accounting is no more tedious or repetitive mode of operations. The SAP FI ensures that more time is created for the managers and employees to focus on other issues such as analyzing trends and growing business to make sure that there is better delivery of products and services.